Hillary Clinton should not become Obama's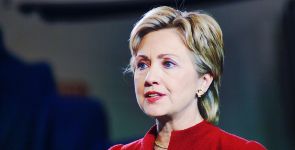 Secretary of State, but should remain in the Senate instead, working to preserve unity among Democrats.
Communicatiestrateeg en schrijver van het boek 'Megafoonpolitiek'. Op Twitter te vinden als @kajleers. Politiek bewust, voormalig financieel-economisch journalist, muziekmaker, professionele kletskous, schrijver. Geeft ook social media-trainingen, denkt graag met je mee over communicatiestrategie. En ja, content is en blijft King.